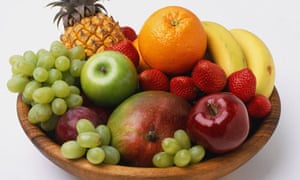 Dear P6 Parents and Carers
My name is Leo and I am in P6.  I have done a bit of research into how hunger affects concentration and surveyed some pupils in my year group.  I discovered that a majority of P6s can often feel hungry between snack time and lunchtime and that this may be having an effect on their learning.  We are going to carry out an experiment in P6 for the next three weeks.   Over that time P6 will have a fruit bowl in each learning space.  If pupils feel hungry they can take a piece of fruit from the bowl, at anytime, and eat it.  To help with this we would be very grateful if you could donate a small bag of fruit to the class.  Please do not feel you have to do this but unfortunately we do not have a budget in school to provide this.   We will continue to have our normal snack time as well as this is a good chance for us to watch and discuss what is happening in the news.
After three weeks we will evaluate how successful the experiment has been an decide if we will continue with it and possibly extend it to other stages.
Thank you for your support
Leo
P6