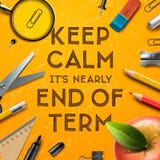 Dear P1 – P6 Parents and Carers
In true Trinity fashion the weather was kind to us for day one of our Sports days and today is looking the same. Many thanks to the parents and carers who joined in with the walks. I had a lovely time with P5C!
Preloved uniform sale
We have several items of preloved uniform looking for a new home. Our plan is to lay these out on tables in the fenced area in the park. Parents and carers are welcome to have a look from 8.50am – 10.30am on Friday June 11th and to simply make a donation for any items you can use.
Buddies
For many years being a buddy to younger pupils has been a responsibility enjoyed by our P7s. This year has seen our P7s and P1s unable to take part in usual buddy activities – staying in bubbles have made them impossible. I have been so impressed with how accepting of the situation our P7s have been and how they have managed to think creatively about how to support their younger buddy. Moving forward I have made the decision to extend our buddy system to include P7 with P2 and P6 with our new P1s. Our current P1s will 'meet' their new buddy at the end of term.
What's happening over the next two weeks?
Fri 11th June : preloved uniform sale – fenced area in back playground
Mon 14th June : children welcome to wear the colours of the team they are supporting in EURO 2020 (if they are supporting any!)
Tues 15th – Thurs 17th June : P7 / S1 virtual transition activities
: New P1s to collect bookbags and information packs
Mon 21st : Picnic in the playground for P1, P3, P5
Tues 22nd : Picnic in the playground for P2, P4 and P6
Whilst our playground is not quite Aberdour, we have arranged for an ice cream van to visit as well as other activities. The cost of an ice cream will be £1.40. If you wish your child to have an ice cream please pay £1.40 on parentpay. (Any child with an allergy to ice cream will receive an ice lolly)
The children will be outside for most of the day. If you have ordered a school lunch for the Mon or Tues but would prefer to send in a picnic for your child please cancel your lunch order on Parentpay.
Wed 23rd : Meet your teacher. All the children will have the opportunity to meet their new class and their new teacher. Due to COVID restrictions this will have to take place outdoors.
Thurs 24th : Our VirtualTrinity's Got Talent Final
Fri 25th : Our virtual End of year celebration assembly
Classes will leave school as follows :
11.30 P7
11.40 P5 and P6
11.50 P3 and P4
12.00 P1 and P2
The summer holidays begin!
This really has been quite a year and there is no doubt that everyone is beginning to feel a bit tired (bit is possibly an understatement!). As we manage the final two weeks please do stick with the rules. Some schools have seen a considerable rise in cases and we are all keeping our fingers crossed that we can get to Friday 25th without classes having to move to learning from home. We can do this!
Best wishes
Jacqueline Scott