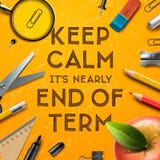 Dear P7 Parents and Carers
In true Trinity fashion the weather was kind to us for day one of our Sports days and today is looking the same. Many thanks to the parents and carers who joined in with the walks. I had a lovely time with P5C!
What's happening over the next two weeks?
Unfortunately there has been an increase in the number of positive cases in schools and several classes have had to isolate or, in some cases, whole schools have had to move to learning from home. We are all keeping our fingers crossed that we can get to Fri 25th June with limited disruption to Trinity families and staff. Guidance from CEC has asked that no events happen outwith school opening hours and to adhere to this I have had to make the decision to alter the P7 Leavers' Do planned for the evening of Wed 23rd June. This will now take place in school on Thurs June 24th. Please be assured that we will still make it a time to remember.
The virtual premiere of the P7 show 'The Future is Ours' will now take place at 7.00pm on Wed June 23rd. Refreshment bags, to be enjoyed at home whilst watching, can be ordered on parentpay. Two versions are available :
Standard – bag of mixed sweets @ £1
Deluxe – crisps, fudge stick, bag of mixed sweets, juice @ £3
Fri 11th June : preloved uniform sale – fenced area in back playground
Mon 14th June : children welcome to wear the colours of the team they are supporting in EURO 2020 (if they are supporting any!)
Tues 15th – Thurs 17th June : P7 / S1 virtual transition activities
: New P1s to collect bookbags and information packs
Mon 21st : P7 picnic to Wardie Bay. Chips may be purchased in advance. Please send in £1.50 to school.
If you have ordered a school lunch for Mon 21st June please cancel your lunch order on Parentpay.
Wed 23rd : 7.00pm P7 show premiere – refreshment bags to order on parentpay if you wish
Thurs 24th : 9.15am Our VirtualTrinity's Got Talent Final
11.00am P7 yearbook presentation (presented by P1)
1.30pm P7 Pizza, Juice and Ice Cream Party
P7s are welcome to wear what they want to school.
The cost for this is included in the £60 paid for EPIC day.
If you have ordered a school lunch for 24th June please cancel your lunch order on Parentpay.
Fri 25th : Our virtual End of year celebration assembly
11.25 P7 will walk through the school being clapped out by the rest of the school. They will leave the playground by the back gate into the park at
approx. 11.30am
Unfortunately we are unable to invite parents and carers to any of the above events but we will post photos on Twitter.
Buddies
For many years being a buddy to younger pupils has been a responsibility enjoyed by our P7s. This year has seen our P7s and P1s unable to take part in usual buddy activities – staying in bubbles have made them impossible. I have been so impressed with how accepting of the situation our P7s have been and how they have managed to think creatively about how to support their younger buddy. A huge thanks to them.
This really has been quite a year and there is no doubt that everyone is beginning to feel a bit tired (bit is possibly an understatement!). As we manage the final two weeks please do stick with the rules. We can do this!
Best wishes
Jacqueline Scott