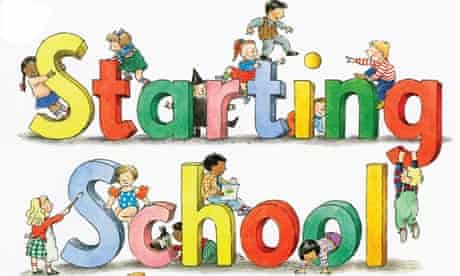 2023 New P1 Parent/Carer Info
P1 Transition Event
Dear Parents/Carers
Come along with your child to our Transition Event on Wednesday 31st May. Children, alongside their parent/carer will spend some time in one of the P1 classrooms and take part in an activity in our Secret Garden. Fingers crossed for dry weather!
The theme of this event is Teddy Bears. The children are welcome to bring in their own teddy bear or cuddly toy.
We will be running two sessions:
9.15 – 10.15 and 1.45 – 2.45
Please complete the form below, indicating which session you and your child will attend. We all very much look forward to welcoming you to Trinity Primary.
https://forms.office.com/Pages/ResponsePage.aspx?id=af6sSGo3tUKfacnke7-5xPO6NSzDI6hMiTR-qhN_pqpUQ0VKOTJMRVpIRVFISEdQM1kzSjJXTlBaTS4u

: Starting School 2023
Please note, more information regarding our Meet the Teacher and Buddy event on Tuesday 20th June and Thursday 22nd June will be in due course.
Best wishes,
Cheryl Berthinussen | Depute Head Teacher | Trinity Primary School
Tel 0131 554 2062 (direct dial 85636) | Email : cheryl.berthinussen@trinity-pri.edin.sch.uk
Website : www.trinity-pri.com
________________________________________________
Dear new P1 Parents, Carers and Learners
A very warm welcome to Trinity Primary. We are so looking forward to having you join our school community in August 2023. Please see below for key dates in the months ahead. Hopefully each of these events will give you an opportunity to find out more about our school and answer any questions you may have. In the meantime please do not hesitate to contact school using the following email : admin@trinity-pri.edin.sch.uk
Best wishes
Jacqueline Scott
Head Teacher
Key Dates
Nursery Visits – May/June: a member of school staff will visit all feeder nurseries.
Saturday 13th May at 11.00am : Trinity Primary School Fair – all welcome
Wednesday 31st May – Parent and Child Transition Event in our secret garden9.15am – 10.15am or 1.45pm -2.45pm. More information to follow

Thurs 8th June 5.45pm – 7.00pm : Open Evening – please come along and have a look round our school. Grannies, grandads, siblings etc all welcome
Week Beginning 12th June – Packs ready to be collectedP1 information packs available to collect from school : 8.30am -3.30pm Monday – Thursday

Tuesday 20th June 9.15am – 10.15am A – J surname : P1 pupils to meet teacher + P6 buddy whilst parent / carer meeting in main hall Thursday 22nd June 9.15 – 10.15am K – Z surname : P1 pupils to meet teacher + P6 buddy whilst parent / carer meeting in main hall
School begins for all learners. P1 times as follows
Wednesday 16th August 2023 : 9.00am – 12.00noon
Thursday 17th August 2023 : 9.00am – 12.00noon
Friday 18th August 2023 : 9.00am – 12.00noon
Monday 21st August 2023 : normal school hours. Mon – Thurs 9.00am – 3.00pm and Fri 9.00am – 12.00noon